Who we are
Board of Directors
The Board promotes the vision and mission of the company, provides internal and external leadership, and is the key organ of accountability to our stakeholders.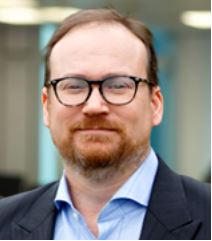 Scott Lane, Chief Executive Officer and Chairman Hong Kong, China
Scott, CEO and Chairman of The Red Flag Group®, has a background in legal, compliance, internal audit, export control, ethics and corporate governance, providing counselling and advice to senior management throughout the world in the development of legal and compliance practices. Scott is the founder of the Firm and remains actively involved in its strategic direction.
Stephen Austin, Independent Non-Executive Director
With over 35 years of experience as an audit partner in both the public and private sectors, including 22 years of experience with international accounting firms, Steve currently services audit and business consulting engagements with a focus on technology, manufacturing, telecom, software, drug discovery and medical device companies. He brings a significant amount of experience and expertise in financial accounting and auditing to The Red Flag Group® board.
David Youngson, Non-Executive Director
David brings a wealth of experience to the Board having served as the Firm's CEO for three years. Before that, he served for a decade with Ernst & Young and was the Asia-Pacific Finance Director for a New York Stock Exchange–listed software company. While based in China, he established his own advisory practice serving multinational companies operating in China and various Asia-Pacific emerging markets. David has been based in Hong Kong, Beijing and Shanghai for the past 22 years.
Susan J. Murr, Non-Executive Director
With more than 30 years of legal experience, including more than 15 years of experience as designer, creator, implementer and driver of global and risk-based compliance programmes, Susan has an established track record in worldwide compliance, anti-corruption, privacy, risk management, distribution management and general corporate law. Couple this with her extensive experience in life sciences and regulated industries, as well as her practical, legal and communication skills, Susan brings an invaluable contribution to The Red Flag Group® Board of Directors.
Helen Gillies, Non-Executive Director
Helen brings more than 20 years of legal and compliance experience to The Red Flag Group® board. Helen joined Sinclair Knight Merz (SKM) in 1995, where she led the team to be the first company to achieve multi-regional accreditation under BS 10500. A recipient of the prestigious Australian Lawyers Association In-House Lawyer of the Year (Corporate) Award in 2008, she was also named as one of Australia's Most Influential Women in the Board and Management category in the Australian Financial Review's inaugural awards.