Who we are
Senior leadership
Our global leadership team gives us the diversity of talent needed to support our clients. Our leadership team has extensive knowledge and experience in compliance technology and due diligence. They enable companies to predict, identify, monitor and manage their risks.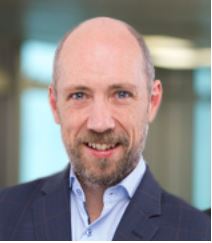 Andrew Henderson, Vice President of Products | London, United Kingdom
Andrew is the Vice President of Products for the Firm. In his previous roles, Andrew has assessed, designed, implemented and managed compliance programmes for multinational organisations across a wide range of industries.
Andrew has been involved in the design and development of the ComplianceDeskop® | Compliance Technology Platform, and retains a key interest in using technology to support compliance. Andrew has degrees in Law and Information Technology.
Vicky Dal Molin, Director of Research & Analysis - Americas, Europe, Middle East & Africa | New York, United States
Vicky is the Director of Research & Analysis of the Americas, Europe, Middle East and Africa regions. Vicky has worked as an executive and general counsel in various multinational corporations in Australia, Asia-Pacific regions and the United States, and has led the development and implementation of corporate compliance and risk management programmes and policies for local and multinational businesses. Vicky has degrees in Law and Business.
Beth Epstein, Director of Research & Analysis - APAC | Shanghai, China
Beth is the Director of Research & Analysis for the Asia-Pacific (APAC) region. She has over 15 years of work experience in China. Beth has worked at several international business advisory firms and is highly experienced in leading and conducting pre-IPO, M&A and compliance due diligence and complex fraud and corporate investigations, including Foreign Corrupt Practices Act violation investigations, in Greater China. Beth has degrees in International Management, Business Administration, and Cognitive Science and is also a Certified Fraud Examiner.
Tim Hawkins, Chief Technology Officer | Manila, Philippines
Tim is an experienced technology leader, with extensive exposure to modern methods of organising and managing teams for production of scalable services. He has a background as a systems and solutions architect, specialising in on-line and off-line publishing systems, especially database-driven content.
Chris Tickle, Group Legal Counsel and Compliance Manager | Hong Kong, China
Chris is the Legal and Compliance Manager of the Firm, based in Hong Kong. He is responsible for the global management of the Firm's legal affairs and regulatory compliance, and for ensuring the Firm operates in accordance with best practice ethical standards.
Chris is an Australian qualified solicitor with previous experience working for major multinational corporations and a leading international law firm.
Selina Leong, Director of Operations and Customer Experience | Hong Kong, China
Selina is the Director of Operations and Customer Experience, with a mission to drive business optimisation and strengthen risk controls that will lead to a best-in-class customer experience. Selina has a proven track record of more than 25 years in the Technology and Finance industries with leadership roles in Operations, Sales and Marketing working for global companies in Asia and Europe. She has led multiple large scale transformation projects with significant business impact. Selina has an MBA from ESCP Europe, a degree in Computer Science, and has a passion for travelling and art.